What is Finance as a Service?
AmpliFi's Model Synchronizes People, Process, and Technology to Meet the Needs of Growth-Focused Business Leaders
In other words: ask yourself what you want from your office of finance… we built that, plus we added all the things you didn't know you needed.
AmpliFi unlocks business value by offering a turnkey finance team with propriety data-management technology for businesses mired in complexity. Our solution creates an environment for confident decision making and clear communication of new resolutions and commitments.
Your business got big, then hard to handle, you can't get information you need, answers never come easy, data is locked in silos, people don't seem to keep up with your ideas. We clean all this up, then hand you all the info you need to make decisions with confidence.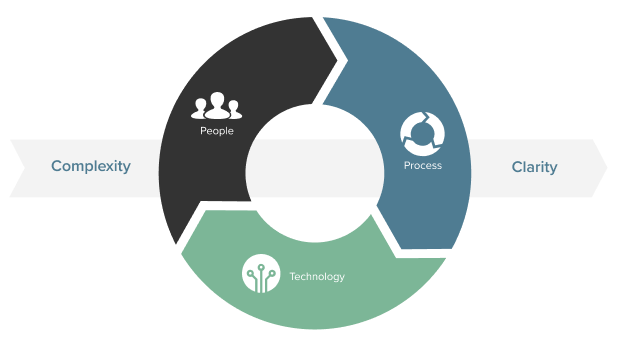 People.
Talented professionals, actually. Finance folks, analytics types, and data geeks.

Here's how we break it down:
You've heard of the outsourced or fractional CFO… we have that but better. Our top financial talent is called a Capital Director. We invented the title because it's a new way to think about financial leadership. (And many of our clients have CFO's, or hire them after we grow the business together… so that would be confusing if we offered a duplicate role.)
The Capital Director enhances the relationship between the CEO, finance, and company resources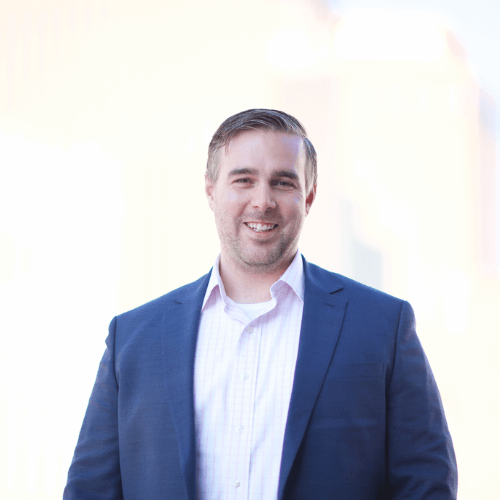 Capital Director
Our Capital Directors bring strategic leadership, finance expertise, and kinship to enhance the relationship between the CEO, finance, and company resources.
You've heard of the outsourced or fractional CFO… we have that but better. Our top financial talent is called a "Capital Director" because they exist to help our clients allocate capital. We invented the title because it's a new way to think about financial leadership. (And many of our clients have CFO's, or hire them after we grow the business together… so that would be confusing if we offered a duplicate role.)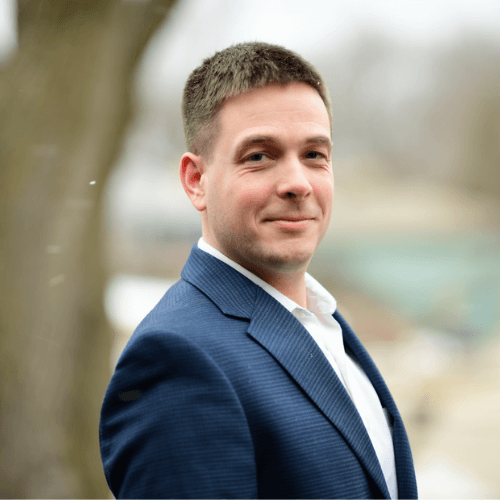 Financial Planners
Our Financial Planners are expert budget builders, model makers, and analysis authors. They service as a rational, reliable, and neutral source of truth.
The practice of Financial Planning & Analysis (FP&A) is relatively new and many business owners aren't aware of its benefit or find it too difficult to implement. We're here to tell you that the benefits will unlock trapped value from your business and with our team you'll find a turnkey solution without the costly overhead of traditional solutions.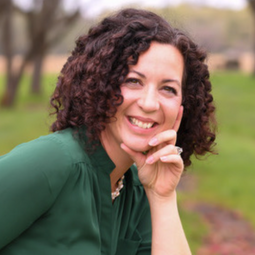 Director of Insights & Analytics
Our Director of Insights & Analytics are masters of data management, KPI tracking, report and dashboard presentation. Their obsession is to drive performance optimization throughout your organization.
The majority of businesses do not link their budgets with their strategy and fail to track indicators leading toward strategic goals. We think this is crazy but we understand why it happens. There's too many disconnected sources of information and the people hired do not come with pre-installed processes to track how their activities contribute to the business owners vision.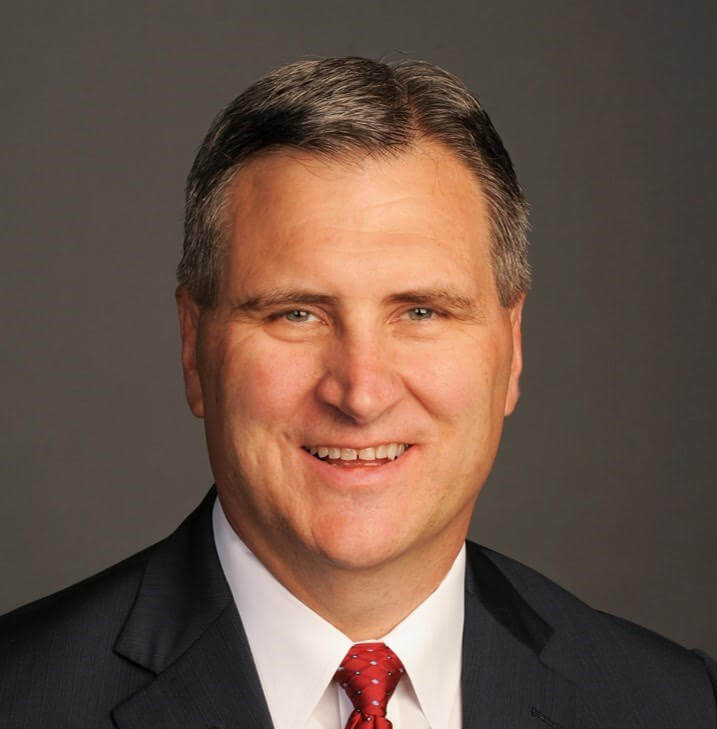 Deal Team
Our Deal Team consists of everyone listed above (and a few others) but organized toward your next transaction.
Most of our clients inevitably find themselves taking advantage of outside capital to grow faster, merge or acquire, reorganize ownership, or rally after an unfortunate event (like a global pandemic). We're not an investment bank, and our fees are much lower than their traditional 7% + $200,000 retainer. We seek lifelong partners, not transactional relationships.
Process.
Simplify then Amplify (it's where our name came from.)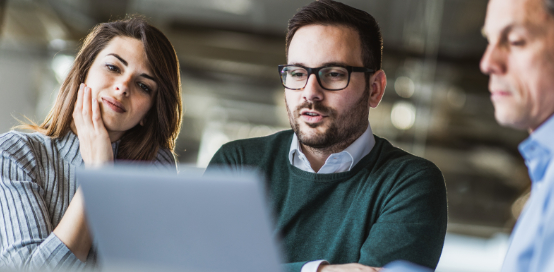 We believe CEOs must excel at two things: casting a vision and allocating resources. Our core competencies, services, and deliverables are all designed to enhance these abilities while strengthening the impact of the organization's leadership through alignment and focus.
First we organize: clean up any accounting issues, data management challenges, etc.
 This allows leaders to focus on activities that matter.
Then we clarify: identify KPIs, highlight activities that drive value, and present them to the larger team so everyone knows what is needed to improve your competitive advantage.
Next comes execution: combining accountability, communication, and action we transform vision and budgets into operating plans, tactics, and outcomes.
Capital Allocation
We electronically gather your financial information to simplify and organize your data in a logical manner so you can use it to make informed decisions. Monthly deliverables can include:
1. Managerial Reporting – Includes dashboards, daily, weekly and monthly reports centered on KPIs and what drives the economics of a business, these are not accounting reports.
2. Financial Statement Analysis – Review and analysis of the financial statements to provide insights on trends and performance related to benchmarks.
3. Cash Management – Working with the accounting team to optimize cash operations and providing detailed cash forecasts.
4. Working Capital Management – In addition to cash management, optimizing terms on accounts receivable, accounts payable and the purchasing of inventory to keep the working capital needs of a business in check.
5. Annual Budgets – Future fiscal year budget by line item by vendor and customer/product broken down by month.
6. Forecasts – After each month-end close, a projection of financial statements for the next month, full current quarter and full current year.
7. Revenue Model – A bottoms-up approach to modeling how a company earns revenue by isolating key drivers, including price and volume estimates, possibly by product, division, geography, etc.
8. COGS Model – A bottoms-up approach to modeling the key cost drivers of a business. Cost of goods sold (COGS) refers to the direct costs of producing the goods sold by a company. This amount includes the cost of the materials and labor directly used to create the good. It excludes indirect expenses, such as distribution costs and sales force costs.
9. Benchmarking – Analyze current payroll, marketing, margin and profitability levels against market benchmarks
10. Monthly Financial Summary – The Monthly Business Review (MBR) summary utilizes various financial and performance reports to inform client of current and anticipated company health with insights and trends. Monthly meeting to review the report.
Your competitive advantage drives your growth. An identified and clearly articulated moat will focus your efforts across the organization. AmpliFi connects your budget to your strategy then tracks and reports on the performance month over month during the Monthly Business Review as well as provides feedback for any potential quarterly adjustments.
1. Identify value proposition and vision
2. Articulate key activities
3. Understand competitive environment
4. Build department roadmaps that drive forward strategic objectives
5. Align roadmaps with financial and human capital to ensure success
Organizations that link strategy to budgets while incorporating employee goals and business priorities see rewards. Data driven organizations can gain structure and accountability when given visibility into activities. Our approach enables:
1. Deliberate Action Toward Vision – CEOs cast the vision and set priorities; leadership aligns their activities to this direction.
2. Productivity Optimization – Manage with tools to benefit efficiency by measuring activities, capacity, and utilization.
3. Invested Team – Empowered and independent leadership teams, with accountability and focus.
4. Key Decisions Linked to Long-Term Financials – Continuous attention aimed at financial goals.
5. Dynamic Reporting – Enable key decisions and meeting cadence around organizational objectives.
6. Enterprise Level Data – Next-generation tech allows organizational data to be leveraged.
Recognize how your business functions through the lens of finance. Speak the language of capital providers and take the complexity out of capital markets.
1. Capital Needs Assessment – Equity, debt, factoring, or another form of capital will be assessed and matched with your plans for future growth, risk factors and eligibility.
2. Story & Collateral – Your strategic and financial story of where you're going and how you'll get there will depend on the historical detail and support for forecasted profitability. AmpliFi will develop the narrative and support it with financial models presented in formal decks and other supporting documents created by our team.
3. Transaction Management & Negotiation – Led by experienced professionals, your search for funds will be on a level playing field when you're sitting next to your Capital Director and Corporate Finance Director.
4. Capital Partner Discovery – We identify and examine prospective capital providers using our existing and ever-growing roster of providers. When needed, we'll search beyond our network to ensure proper exposure for your deal.
5. Outreach and Engagement – Contact management and ongoing communication administered by AmpliFi.
6. Secure Data Room – Organize, manage documents and allow access to key prospects and partners.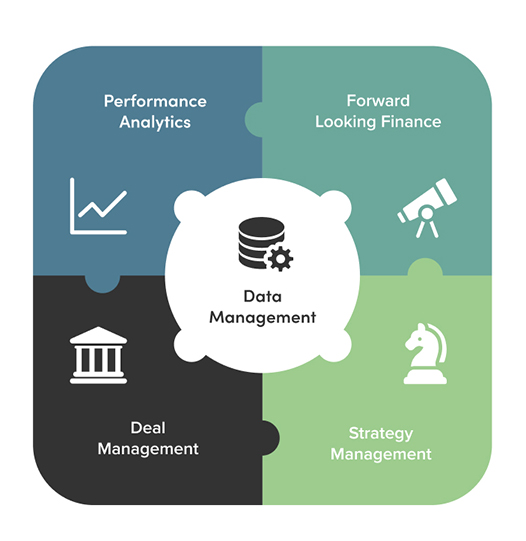 Technology
We come with our own data-lake. Jump in, it's pretty sweet.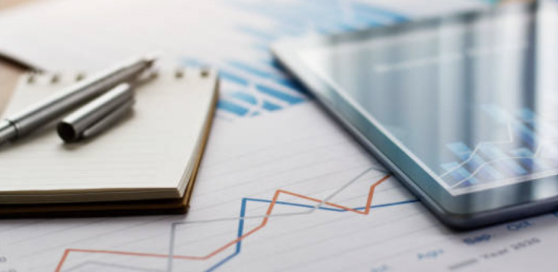 Our data management technology pools together your financial and operating data into one data-lake, real-time and continuous.
You can't deliver world-class finance without data. So we built our own data management solution. Called a data-lake… it's the best way to uncover insights. Trust us, we spent a lot of money building this thing.